COTHM Pakistan & Dubai Founder & CEO Ahmad Shafiq has reached France to attend EURHODIP's annual Board meeting board of directors meeting from May 6 to May 10.
Ahmad Shafiq is a member of the Board of Directors of the largest association of the leading and premium hotel schools in Europe, EURHODIP. He is privileged to be the first Asian to represent on the Board of Directors of the EURHODIP.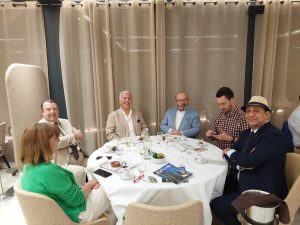 With 39 countries as a part of EURHODIP, more than 150 hospitality and tourism schools are the members of the prestigious European forum. Multiple hotel schools from different countries of all the continents of the world are a part of this association including COTHM from Pakistan.
Board meeting of the prestigious hotel schools association EURHODIP is going to be held from May 6 to May 10 in France and from COTHM Pakistan & Dubai Ahmad Shafiq has joined the session.
Ahmad Shafiq who is also a member of the Board of Directors of Pakistan Tourism Development Corporation (PTDC) is amongst the top international hospitality and tourism experts.
At EURHODIP's annual board meeting, he is going to talk about the current and future hospitality practices globally. He would also highlight the incredible work being done in the fields of hospitality and tourism in Pakistan.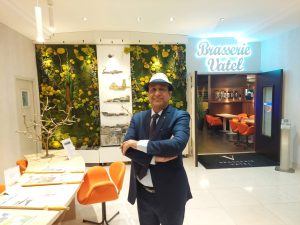 Featured
News