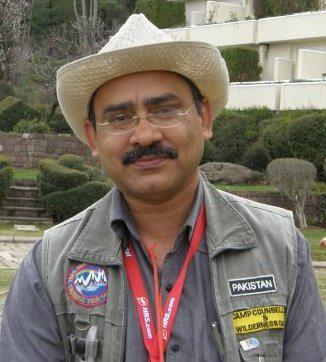 by Aftab Rana
Balochistan is situated on the crossroad of the east and west, and present a fascinating amalgam of the old and modern way of life. The land of Balochistan is relatively thinly populated and barren, but is rich in human history, traditions, cultural diversity and landscape beauty. Tribal people of Balochistan are well-known for their warm hospitality.
The main assets and tourist attraction of the province are its scenic beauty of rugged mountains, golden beaches, hill stations, waterfalls, orchards, deserts, marine life, diverse and globally significant flora and fauna, archaeological sites, architecture resource and historical forts, prehistoric caves and rock shelter dwelling, mud eruption, volcanoes and rich cultural heritage. There are excellent hiking, trekking, caving and other adventure tourism opportunities in the mountains and maritime tourism along the 770 km long Makran Coast. The geographical contrast from the golden beaches of the Arabian Sea to the Suleiman Range, are wonderful especially for the newcomer.
The province has 770-kilometer-long coastline and the second large Juniper forest in the world, in the area of Ziarat Valley, Zarghoon Valley and Harboi Hills. These areas are rich in ecological resources and are very suitable for ecotourism and nature base tourism.
Balochistan possesses huge potentials for the development of culture and heritage. The province is unique in terms of culture, heritage and verity of handicrafts and colorful embroidery mainly produced by women. If efforts are made to promote the rich culture of this province, it can significantly help in involving the local communities especially women in the economic activity and play a growth in the socio-economic developing of the province.
Balochistan is also known as the fruit garden of Pakistan. It includes date fruits garden in eastern and southern Balochistan and apples, grapes, almonds, cherry, apricot, plum, and other fruit garden/ orchards in the north. The fishing industry, pristine sandy beaches, mangrove forests, turtle, beaches Astola Island, geological features, religious sites and natural beauties of the coastal regions are the significant interest to tourists. Local handicrafts are very popular and can be a great source of earning if displayed and present properly. The celebration of the annual Sibi Festival creates opportunities for enhancing the cultural tourism in the area.
Keeping in view the potential of archaeological, natural, cultural and other resources for the tourism in Balochistan, these tourism assets need to be conserved and developed in a sustainable manner for the promotion of domestic as well as foreign tourism. Unfortunately, sheer neglect has allowed these resources to run down. By implementing a carefully developed provincial tourism policy and strategy for tourism, it is possible to enhance the economic activity in the province significantly which will not only generate income for communities at grassroots level but will also create jobs at much larger scale.
An increase in tourist activities will also serve to introduce Balochistan at international level, especially the development of road infrastructure in Balochistan as a result of CPEC projects is creating a batter access to the potential tourist sites and in near future it will increase the tourist traffic to these places. If tourism in Balochistan is not developed in a planned manner, chances are there that the mushroom growth and haphazard development of tourist facilities will negatively impact on the beautiful natural and rich cultural environment.
The province of Punjab, Sindh and KPK and regions of Gilgit-Baltistan and Azad Kashmir have established tourism development corporations/directorates, while Balochistan continues to ignore the pressing need of this sector. The government established a Culture and Tourism Cell in 1998 to promote and develop tourism and culture of the province. This has some projects in hand, not all of which are functioning, due to various reasons including lack of resources, low capacity of staff, poor level of investment in tourism by the private sector and condition of law and order in the province. It is important to review these projects in the light of the role of the provincial government and private sector and consideration for sustainability. Strategic planning for privatization may help for effective use of limited resources.
The tourism industry revolves around the availability of accommodation, transport, information, recreation facilities and tourist facilitation services which all are lacking in the case of Balochistan. There is an evident need to formulate a comprehensive provincial tourism policy and strategy for the improvement of tourism in the province. This should include strengthening of tourism management and regulatory system, development of basic infrastructure, encouragement of private investment, human resource development, tourist assets conservation and sustainable management, capacity building of local communities, advertisement and promotion of places of tourist interest and projecting Balochistan as an attractive tourist destination.
Aftab Rana is a Tourism Development Specialist. He is member of National Tourism Coordination Board (NTCB), He is also President of Sustainable Tourism Foundation Pakistan, Vice President of Adventure Foundation Pakistan and a Fellow of Leadership for Environment and Development. He can be contacted at stfpak@gmail.com.
Blogs
Featured