Shogran has many small and large hotels which provide comfortable boarding and lodging facilities to the visitors.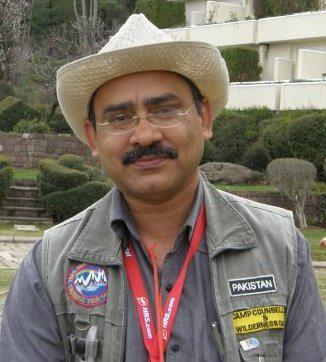 by Aftab Rana
Kaghan Valley is one of the most scenic tourist areas of the Khyber Pakhtunkhwa Province of Pakistan. This 160 kilometer long valley is most popular summer holiday resort for thousands of tourists from the down country.  The valley's landscape features pine forests, alpine meadows, crystal clear lakes and cool mountain streams. Kunhar River, the main feature of the valley, is famous for its trout. Nestled along the banks of the river are the towns of Balakot, Kewai, Paras, Mahandari, Kaghan and Naran.
Among the scenic places, Shogran is one of the most popular and loveliest tourist destinations of Kaghan Valley. Blessed with captivating all around natural beauty, the strikingly beautiful plateau is an earthly paradise for the visitors.
Surrounded by thick pine forests and with an altitude of 2,362 meters (7,747 feet), the summer climate of Shogran is very mild and pleasant. A peaceful and beautiful place to visit in Shogran is the lush green lawns of the old forest rest house. From the rolling grassy lawns of the rest house, one can have breathtaking panoramic views of snow covered mountains in the western and northern sides. Kaghan Valley's highest peaks, such as Musa Ka Musalla (4,419m), Makra (3,885m) and Malika Parbat (5,290m), are visible from here.
A pleasant day excursion from Shogran is a visit to Sari and Paya. A rugged 8 km jeep road climbs 2,300 feet through thick pine forest to the top of Paya ridge, a vast expanse of undulating alpine meadows with spectacular views of Makra Mountain and Malika Parbat. In summer this place is full of wild alpine flowers which grow everywhere on the rolling grassy slopes of Paya. From Paya, visitors can go for a day long hiking trip to climb the Makra (Spider) Mountain, which is 4,419 meters from see level. This mountain climb is recommended only for those who have previous experience in high altitude hiking and are familiar with the mountain wilderness safety rules.
Sari is a small lake on the way to Paya. One can stop here for a while for rest and have some refreshments at a local tea stall along the jeep road. This place also has a small forest rest house. Travelers can enjoy a hot cup of tea from one of the stalls while soaking in the majestic views of snow covered mountains reflected in the lake.
Shogran is situated at a distance of 34 km from Balakot via Kawai. From Balakot which is the gateway town of Kaghan Valley, the main road up the valley climbs quite rapidly, along the Kunhar River. This scenic route winds its way to Kawai (24km from Balakot) in around one hour. Kawai is a small village beautifully located along the mountain side with fruit orchards and groves of walnut trees. It is the place from where an 8 km road branch off towards right for Shogran. The road to Shogran is metalled but is quite steep, cars and vans can make the drive with a bit of effort in about 30 to 40 minutes. The best time to visit Shogran is from April to September.
Shogran has many small and large hotels which provide comfortable boarding and lodging facilities to the visitors. Arcadian Resort, Pine Park Resort Hotel, Cedar Wood Resorts, Lalazar Hotel are among the best places to stay at Shogran.
Just like other tourist spots of Kaghan Valley, Shogran is also becoming a victim of over development and lack of proper planning. Unchecked construction of high rise commercial buildings and hotels has greatly changed the charming landscape of Shogran. This mushroom growth trend is a biggest threat to the natural beauty of this area. There is also no proper arrangements for the solid waste management and sewerage water disposal. Most of the hotels are throwing their solid waste in the open areas on the mountain slopes on the back yards of their hotels and same is the case with waste water treatment. There is an urgent need to save this place from further deterioration; otherwise this beautiful tourist spot will be no more there to welcome nature loving visitors. The government of Khyber Pakhtunkhwa should immediately develop an integrated land use plan for this place and establish a proper tourism management system in consultation with the key stakeholders including local community.
See more about Islamabad to become International Tourism City
______________________________________________________________________
Aftab Rana is a Tourism Development Specialist. He is the President of Sustainable Tourism Foundation Pakistan and a Vice President of Adventure Foundation Pakistan. He is also a Fellow of Leadership for Environment and Development. He can be contacted at stfpak@gmail.com.
Blogs
Featured